● General
- HALO is the nonstick coating from Whitford that helps to cook food more quickly, more evenly and with less energy.
Hot spots and uneven heating are common problems for all types of cookware.
Hot spots are formed when one section of the pan heats up more quickly than another.
These hot spots can grow in random and odd directions, resulting in the pan heating unevenly, which means over- or undercooked foods, wasted energy and longer cooking times. So the experts at Whitford looked at how a nonstick coating might help.
The result: HALO: a coating that spreads the heat across the cooking surface evenly, and with less energy – than any other coating on the market.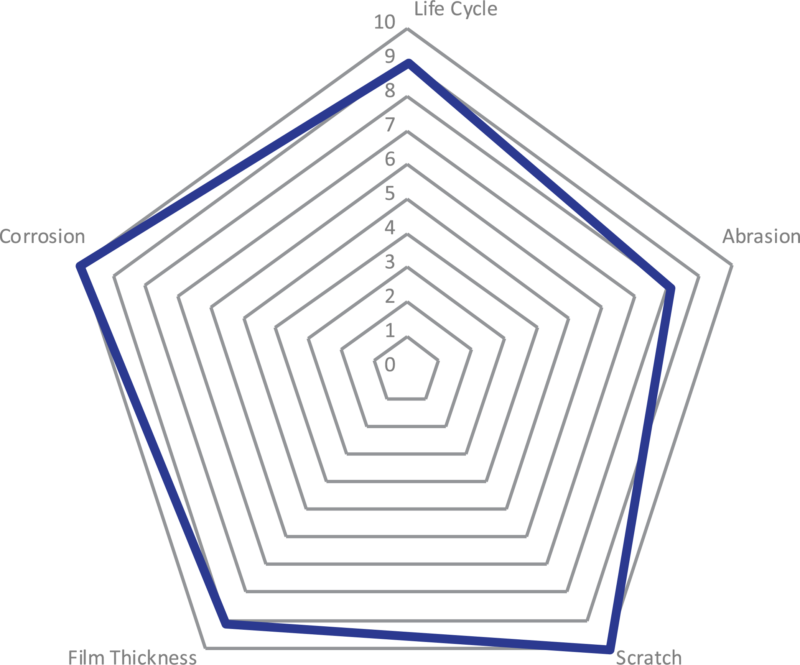 ▶ a three-coat, internally reinforced nonstick system engineered to outlast other internally reinforced coatings.
▶
basecoat contains a carefully chosen and blended combination of resins and unusually hard materials, permitting a far higher percentage of special reinforcing elements than normal.
▶
up to 60,000 cycles on the reciprocating-abrasion test, Whitford TM135G
▶
transfers the heat more rapidly (and evenly) into the food, reducing cooking time.
▶
helps eliminate 'hot spots' that burn food
▶
formulated to comply with the food-contact regulations in the major markets for which they are intended.
▶
continuous use temp of and is oven safe to 260°C / 500°F
▶
If using an active Whitford QCP approved factory, the logos and the cross-section illustration shown here are available for use on any promotional/packaging material.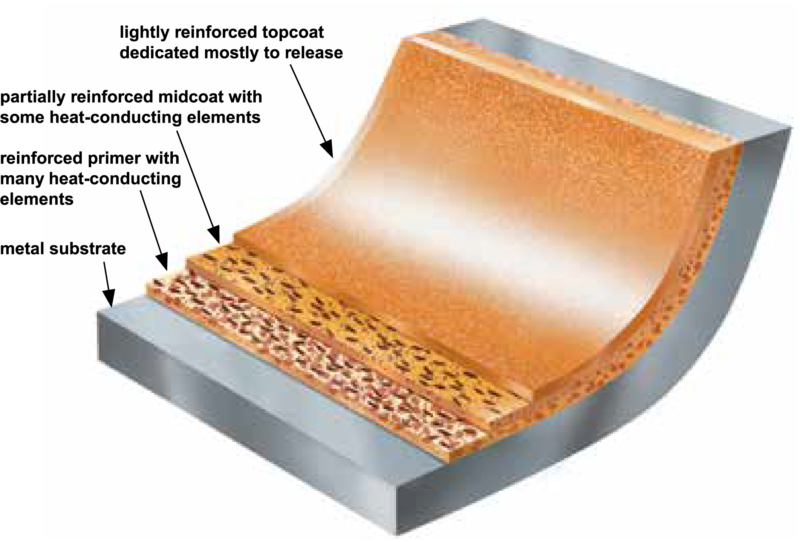 ▶
variety of colours available, including spatter finishes
▶
darker colours recommended for all PTFE interior coating systems.
▶
lighter colours can have an impact on performance, in regard to hiding power, stain resistance, or slight variations in other characteristics, as a result of pigment load required for other formulating factors.
- The performance data listed above is dependent on the coating being applied as per the parameters listed here and the criteria set on the Product Data Sheet for each coating. Proper application, including proper film thickness, surface preparation and cure, are critical to this coating performing as it has been designed. Corrosion resistance will be optimum with all multi-coat nonstick systems, with proper application, as mentioned above.