K-Flora™ Silver Vine Extract
- Actinidia polygama that whiten the color of leaves
and reverse aging on its own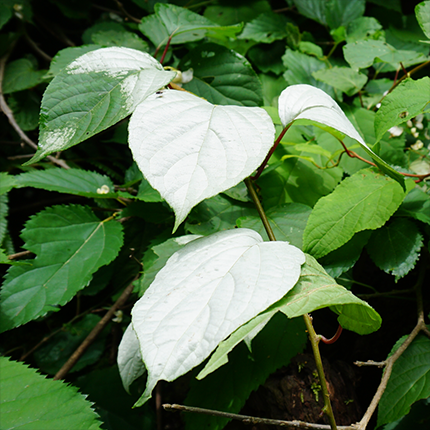 ▶ INCI Name of Main Ingredient :
Actinidia Polygama Leaf /Stem Extract
Leaves/branches of Actinidia polygama that grows in the valley of the Baekdudaegan mountainous
areas in the east of Korea at elevations of 600 meters and above.
Actinidia polygama whose leaves become white serves a function as a whitening and
wrinkle-repairing agent.
If applied in functional cosmetic products, it will boost the function of a product.